Heavy Autocannon

General Information

| | |
| --- | --- |
| Primary Role | Close Support |
A triple-barreled cannon that fires a burst of standardized shells at medium range. It is most effective versus enemy shields.

Medium caliber, triple-barreled autocannon, typically deployed with medium-bore ammunition. Electrically primed firing fuses ensure precise fire counts. A great fire support weapon, it is typically fitted on destroyer and cruiser class ships. A battery of heavy autocannons with a proper firing solution may pose a serious threat to capital ships.

Additional mass necessity to accommodate the complex autoloader and cooling systems results in a very poor turn rate.

–In-Game Description
The Heavy Autocannon is a medium ballistic weapon that fires kinetic projectiles. It is essentially a larger version of the Light Autocannon and Light Dual Autocannon.
Despite its name, the Heavy Autocannon actually has a comparatively low rate of fire. It serves as a basic anti-shield weapon.
Compared to the Heavy Needler, the Heavy Autocannon has a higher flux output and slower projectiles, but only two-thirds the OP cost and is somewhat more effective against light armor.
Animation
Edit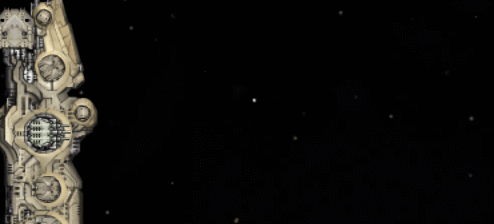 Only up to date for version 0.8a-RC19. It is likely still broadly correct but not verified for the most up to date data yet. Please double check the
Version History