Light Mortar

General Information

| | |
| --- | --- |
| Damage type | High Explosive |
An antiquated weapon that fires anti-armor rounds at a low rate of fire, muzzle velocity, and range. Its low flux buildup is a lone saving grace.

The weapon blueprints for Light Mortars actually did not intend them for spacecraft at all, but an ingenious modification to the breech loading mechanism permits installation and use outside an atmospheric environment. In combat, there is little the Light Mortar can do versus moving or shielded targets due to its terrible mount rotation and rate of fire. Nonetheless, it is often used for training novice gunnery officers in the finer points of space ballistic tactics and nomenclature.

Commonly fitted on private yachts and solo interplanetary vehicles because it is so light and cheap.

–In-Game Description
The Light Mortar is a small ballistic weapon firing explosive rounds. It has the lowest OP cost of any non-missile weapon in the game.
Because of it's low price and availability the Light Mortar can be used to cheaply arm your ships.
Can be paired up with a kinetic weapon to deal good damage against enemies.
Remember to lead your shots, high explosive weapons generally have slow projectiles and fairly poor range.
Most commonly found in the Hegemony Space Station.
Animation
Edit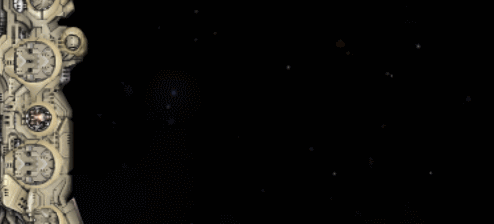 Change History
Edit
0.9
Increased range to 600 (was: 500)
Improved accuracy somewhat
0.8.1a-RC5
Range increased from 450 to 500

Only up to date for version 0.8.1a-RC5. It is likely still broadly correct but not verified for the most up to date data yet. Please double check the
Version History