Ox-class Tug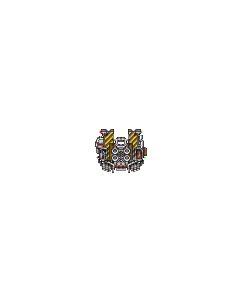 Logistical Data
| | |
| --- | --- |
| Recovery rate (per day) | 10% |
| | |
| --- | --- |
| Recovery cost (supplies) | 5 |
| | |
| --- | --- |
| Peak performance (sec) | 240 |
| | |
| --- | --- |
| Maintenance (sup/month) | 2.0 |
| | |
| --- | --- |
| Fuel per l.y. & jump cost | 10 |
Combat Performance
The Ox-class tug carries a drive field stabilizer that allows a fleet to reach a higher burn level. It's rare to see more than one or two of these in a fleet, however, due to prohibitive fuel consumption and high maintenance costs.

–In-Game Description
The Ox tug is an utility vessel that increases the strategic map travel speed of all ships in its fleet with its Drive Field Stabilizer. Each tug increases the travel speed of the fleet by one burn level.
Ad blocker interference detected!
Wikia is a free-to-use site that makes money from advertising. We have a modified experience for viewers using ad blockers

Wikia is not accessible if you've made further modifications. Remove the custom ad blocker rule(s) and the page will load as expected.